As the first and only in my family to graduate from college, I believe that hard work, tenacity, and perseverance can help one to succeed in anything. My true passion as a self-made person myself is to help you find a business that you will enjoy building, to help you become successful, and to help you realize your full potential and build a life that you and your family deserve.
I am a husband and a father and understand that one of your goals is to be a good provider for your family. I have over 30 years of leadership, management, and business experience, with more than 16 years of franchise business ownership. I have owned 2 multi-unit franchisers and I have been also a successful area developer and have won multiple awards including franchisee of the year. As an operations leader in several different businesses, I've built strong teams that focused on delighting customers, solving problems, and delivering great results.
Throughout my career, I've leveraged my exceptional business acumen to enable business growth, analyzing market trends against established business objectives to develop strategic business plans and execute them. I have also coached and mentored many franchise owners on how to operate and grow their franchises, improve business performance to achieve financial and operational success, and enhance their customers' experiences.
Please contact me for references. Being a franchise broker lets me apply all the skills I've gained while helping others to succeed personally and professionally. I would be privileged to help you through the franchise search and selection process to help you find the right business and help you realize your business, personal and professional goals.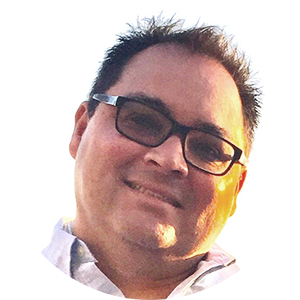 Aramis Jordan